Store: Live Ministry Series Videos
We've moved the store page to our Immanuel Approach website.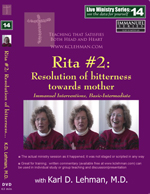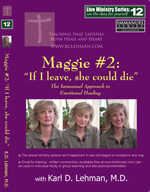 Effective emotional healing ministry involves much more than learning cognitive information. It requires growing the capacity to stay calm, loving, and discerning in the face of someone's deep emotional pain, and learning to discern how the Holy Spirit is moving in a particular session. Watching actual ministry sessions is a good tool for growing in your emotional capacity and your intuitive skills, because you are seeing and hearing the session for yourself, and not just reading a second-hand description of what happened.